Upcoming Events
There are no upcoming events to display at this time.
Providing a Festive Meal to Edmonton Families in Need
Great Canadian Giving Challenge
HELP THE
CHRISTMAS BUREAU of EDMONTON
WIN $10,000!

This challenge is sponsored by GIV3 Foundation and CanadaHelps and will run for the entire month of June 2015. Challenge begins June 1, 2015 at midnight Newfoundland Daylight Time (NDT) and ends on June 30, 2015 at 11:59:59 p.m. Pacific Daylight Time (PDT).

For every $1 donated (minimum $3 donation required to get an entry) to the Christmas Bureau of Edmonton, we will receive one entry into the month-end draw. For example, if you donate $25 to the Christmas Bureau of Edmonton through GIV3 Foundation or CanadaHelps, we will receive 25 entries in the draw. On Canada Day, July 1, 2015, they will be drawing one entry that will receive a prize of $10,000.

Marketing and Communications Officer position now posted to Employment Page
Ways to Donate
Christmas is a time of caring and sharing, a time for family and friends. Since 1940, we have worked to make sure every Edmontonian in need enjoys a festive meal at Christmastime — warming hearts one plate at a time. Please help us provide families, seniors and individuals in need in our community with the means to serve up their own traditions.

It's not too late to donate. Donations accepted year round!
* Call the Christmas Bureau at 780 454 6074
Your donations can still make a difference.
"When I was very young, I remember that special day that came once a year right before Christmastime. My mom would wait by the window with sheer excitement for her Christmas Bureau food hamper. A very nice person would always come and ring our doorbell carrying that big box that brought so much joy to my mom. We always had the best Christmas dinner because of the delicious treats donated by really big-hearted people. I have never forgotten how the kindness of others helped my mother get through a very difficult time in our lives. I knew that one day I wanted to be able to return that joy to others, just as the Christmas Bureau did for us!"
Daisy, past client and current Christmas Bureau supporter

Christmas Bureau Achieves Accreditation from Imagine Canada's Standards Program
Designed to strengthen public confidence in the charitable and non-profit sector, the Imagine Canada's Standards Program offers accreditation to charities and non-profits that can demonstrate excellence in five key areas:
• board governance;
• financial accountability and transparency;
• ethical fundraising;
• staff management; and,
• volunteer involvement.
"It's no small feat for an organization to earn Standards Program accreditation," says Bruce
MacDonald, President and CEO of Imagine Canada. "It's a rigorous, peer-reviewed process that is meant to build public trust and confidence in the charitable sector. These organizations take accountability and operational transparency very seriously. We're glad to have the Christmas Bureau of Edmonton on board."
Organizations that achieve accreditation sign a licence agreement allowing them to use the program trustmark for five years. When Canadians see this trustmark on a charity or non-profit's website or fundraising and promotional materials, they can be confident that the accredited organization has successfully demonstrated compliance with the standards. For accredited organizations, compliance with the standards will be monitored via both spot audits and complaints-based investigations over the five years.
"The goals of Imagine Canada's Standards Program are to increase the transparency of charities and non-profits, and to strengthen public confidence in organizations and the sector as a whole," says Tom Sides, Chair of the board of directors of the Christmas Bureau. "Trust and transparency is the foundation for what matters to us, our donors, volunteers and stakeholders. This accreditation invests in what matters."
Accreditation is only part of the Christmas Bureau's commitment to transparency and trust. The Christmas Bureau also operates under the spirit of intent of the following:
• Canadian Anti-Spam Legislation, Government of Canada
• Canadian Code of Practice for Consumer Protection in Electronic Commerce, Government of Canada
• Canadian Marketing Association Code of Ethics and Standards of Practises, Government of Canada
• PIPA – Personal Information Privacy Act, Government of Alberta
• PIPEDA – Personal Information Protection and Electronic Documents Act , Government of Canada
All fundraising professionals employed by the Chirstmas Bureau agree to, operate and sign the Association of Fundraising Professionals's Code of Ethical Principles and Standards.


Established in 1940, the Christmas Bureau of Edmonton is a registered non-profit organization with a 75-year tradition of providing a festive meal to Edmontonians in need.
In 2014, our generous donors and supporters provided a festive meal for 14,500 families, 2,893 seniors and 5,491 singles and couples without children.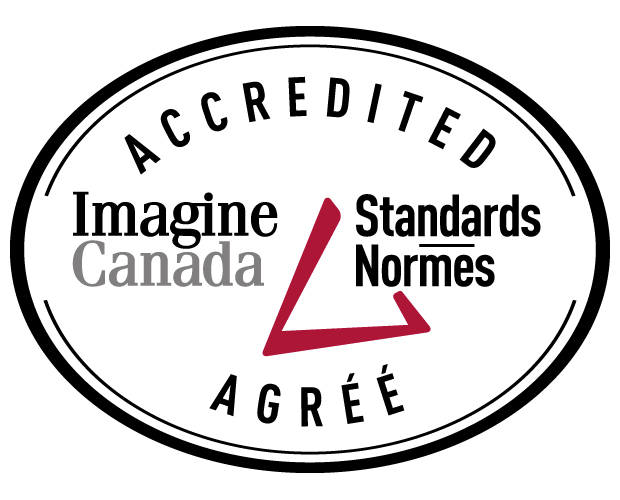 The Standards Program Trustmark is a mark of Imagine Canada used under licence by the Chritsmas Bureau of Edmonton as an accredited organization for excellence in nonprofit accountability, transparency and governance.